Cost-Effective Creative Production
Ad2Go provides cost-effective creative production and don't compromise on quality. We can help you stay relevant by creating modern, eye-catching videos that you can use on your website, social media, YouTube, TV + more.
You can focus your money and efforts on marketing your products and/or services and driving more lead generation and managing customer retention.
Join the growing community of brands and agencies using Ad2Go for their video content and campaign management.
How do you manage it all?
With the Ad2Go App.
When you work with Ad2Go you get access to our cloud-based app, that can help you and your team manage the creation, review and approval process of your campaigns.
Who uses Ad2Go?
Ad2Go was created to streamline the creation and approval process that many businesses and teams are faced with every day. It's an all-in-one solution for businesses and teams to be able to have content created by production teams and have their clients review and approve the content securely online.
Marketing managers, business owners, advertising agency teams, creative production houses and sales teams all benefit from using Ad2Go. Not to mention they're saving time and money!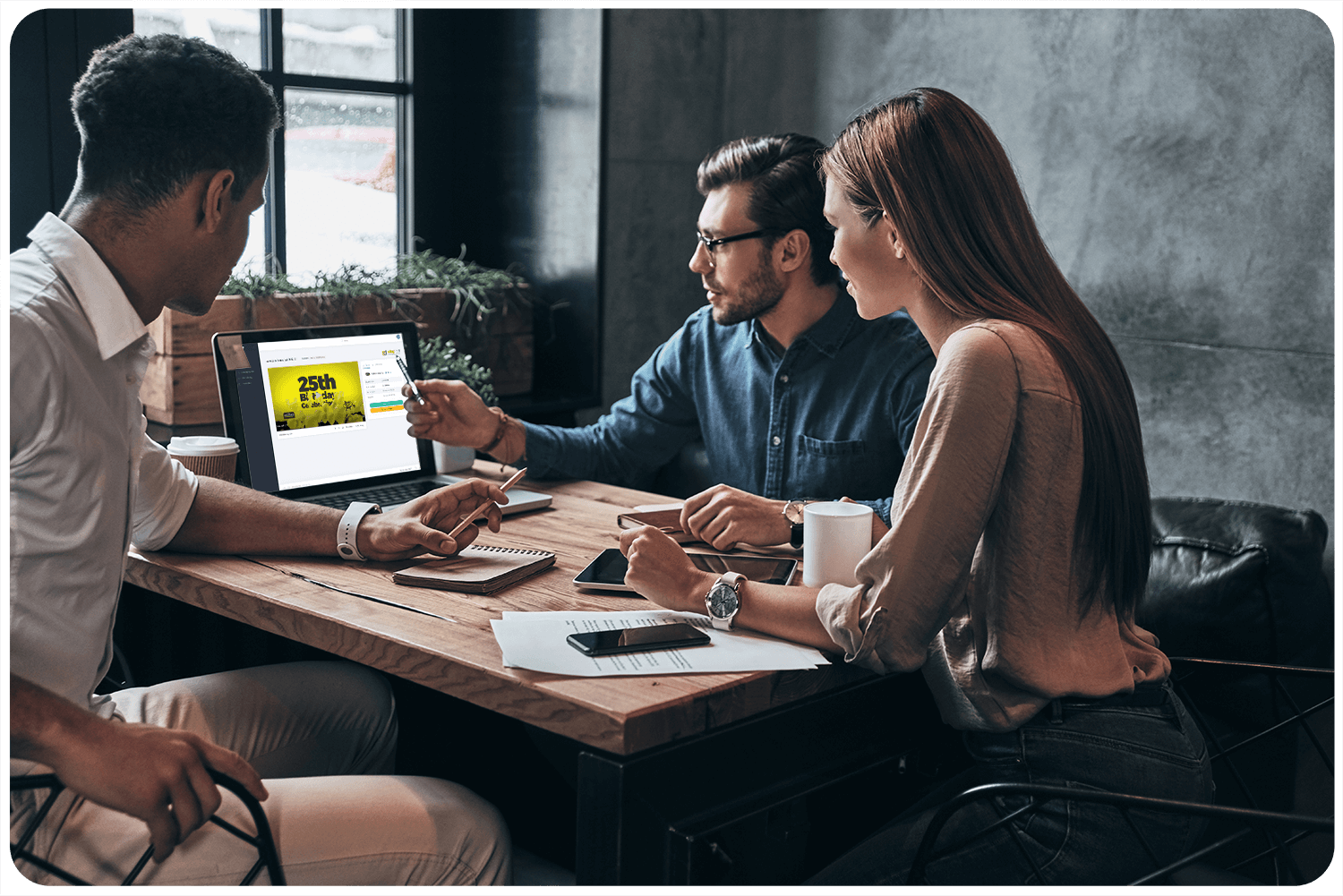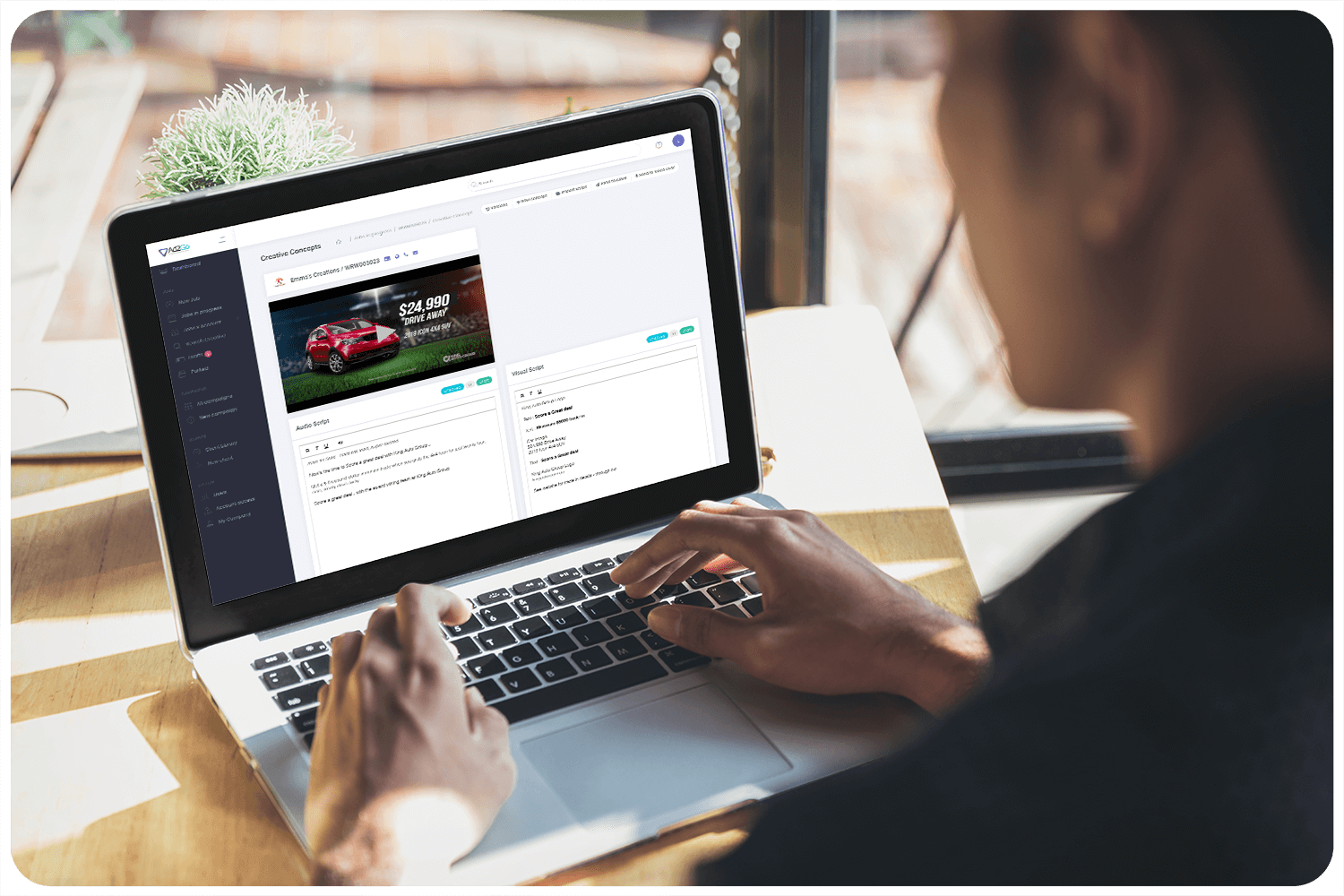 What does the Ad2Go App do?
Ad2Go keeps your team, production companies and clients connected and working together, wherever they are. Ad2Go is a cloud-based application which enables anyone to work together seamlessly from across the room, across the country or around the globe.
Store your final video files

Watch and review video content

Write and review video scripts

Communicate and receive updates between users

Share and approve to team members or clients

"The quality of creative work, with efficiency, delivered by Ad2Go allows our agency to focus on delivering great service and results to our clients. Being able to trust the creative content is being taken care of at such a high level, and cost effectively, certainly saves our office on Panadol.
The Ad2Go software is where the magic happens, a fantastic communication tool between client, agency and production supplier. Everybody is fully accountable. We've been able to grow our client list without needing to increase our team size, therefore building a more profitable agency."
Jason – Red Carrot Media
100% Owned, Operated and Located in Australia
We're creatives and business owners like you. Ad2Go was built by video editors, script writers, graphic designers and website developers, as well as business owners and sales representatives.
A ground-breaking streamlined production network built for agencies and network companies. Ad2Go gives you frontline control of client campaigns and connects you to production companies to produce high quality content for your clients. You no longer need multiple software systems, Ad2Go is the all-in-one solution.
Lets get you started with Ad2Go.
We Make It Easy. No Lock-In Contracts.
Please fill out the enquiry form, and our production team will be in contact to discuss your requirements